Rafael de Santiago (PUERTO RICO)
FCPR All Breed Judge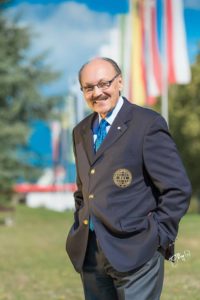 Rafael de Santiago, nome ben noto nel mondo della cinofilia internazionale, da moltissimi anni si è impegnato nel mondo dei Kennel Clubs e della FCI.
La figura di di Rafael è in primo piano nel mondo delle Esposizioni Internazionali Canine; a sua lunga e importante storia si dipana in oltre quarant'anni di attività cinofila.
Nel 1972, in partnership con Roberto Vélez-Picó, ha fondato RADESA, allevamento di una particolare linea di Afghan Hounds, che ha lanciato entrambi nel circuito internazionale sia come allevatori che come espositori. Un cane eccezionalmente noto di questa linea è stato Blue Boy do Vale Negro, che fu presentato non solo in America Latina, ma anche negli Stati Uniti e in Europa.
Rafael è giudice allround internazionale della FCPR, dal 1984. Esposizioni più prestigiose, compresi 22 FCI World Dog Shows, il Supreme FCI Champion of Champions Show in Switzerland, Westminster in New York, the AKC/Eukanuba National Championship, the Eukanuba World Challenge to name a few.
Pur viaggiando in tutto il mondo tre settimane su quattro, Rafael trova, comunque, il tempo per gli impegni come Presidente della Imagen, un'agenzia di pubblicità e pubbliche relazioni con sede a San Juan. Presidente della Federación Canófila de Puerto Rico (Kennel Club di Porto Rico), nel 1997, ha diretto il Comitato Organizzatore del World Dog Show nella città di San Juan e giudicato Best in Show.
L'impegno di De Santiago peer la FCI è iniziato dopo aver ottenuto il riconoscimento del Kennel Club di Puerto Rico come membro della FCI. Nel 1991, è stato eletto nella Commissione Standard e rinnovato in questa carica per due volte. Successivamente, nel 1999, l'Assemblea Generale FCI lo ha nominato nel Comitato Generale come Tesoriere. Questa posizione è stata occupata fino al 2011, anno della nomina a vice Presidente.
Nel maggio 2013, a Budapest, Rafael de Santiago è stato eletto Presidente della FCI con una grande maggioranza di voti, diventando il primo non europeo a essere eletto per questo importantissimo ruolo. Nel suo discorso di fronte all'Assemblea Generale, Rafael, ha presentato FCI Plan for the Future, un progamma completo migliorare la più importante organizzazione cinofila del mondo e portarla a un livello di eccellenza, con l'innovazione, la tecnologia, la ricerca e il lavoro di squadra.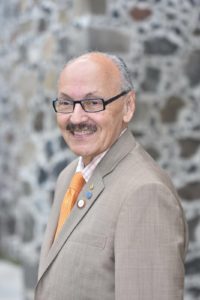 Rafael de Santiago, a renowned name in the world of dogs, has been involved with Kennel Clubs and the FCI for a number of years. Rafael is one of the leading names synonymous with world of show dogs; he has enjoyed a long and highly successful history in dogs, which spans over 4 decades. In 1972, in partnership with Roberto Vélez- Picó, founded the world famous RADESA line of Afghan Hounds. This launched them onto international dog show circuit both as exhibitors and breeders. A noteworthy and well-travelled Afghan, with many accolades was Blue Boy do Vale Negro, campaigned by Rafael across the United States, Europe and Latin America.
Rafael is an FCPR International All Breed judge, since 1984. He has judged in 6 continents at the most prestigious shows including 22 FCI World Dog Shows, the Supreme FCI Champion of Champions Show in Switzerland, Westminster in New York, the AKC/Eukanuba National Championship, the Eukanuba World Challenge to name a few.
Traveling worldwide to shows to fulfill judging assignments at least every three weekends out of four, Rafael still finds the time to work in his capacity as the President of Imagen Optima, an Advertising and Public Relations agency in San Juan. Rafael is also President of the Federación Canófila de Puerto Rico (Kennel Club of Puerto Rico). In 1997, he headed up the organizing committee and judged Best in Show at the FCI World Dog Show in home city of San Juan.
Mr. de Santiago's dedication to the FCI started in 1979, after leading the recognition of the Kennel Club of Puerto Rico as member of the FCI. In 1991, was elected as member of the Standard Commission and serve two terms. At the 1999 FCI General Assembly, de Santiago was elected as member of the General Committee and appointed as Treasurer of the FCI. He occupied this position until 2011 when he was re-elected to the General Committee and appointed as Vice-President of the FCI.
In May 2013, in Budapest, Rafael de Santiago was elected as President of the FCI by a great majority of votes becoming the first non-European person to be elected as president by the General Assembly of the Federation Cynologique Internationale. In his speech before the General Assembly, Rafael, presented the FCI Plan for the Future, a very comprehensive plan to take the World's most important dog organization to the next level of excellence, with innovation, technology, research and team work. In 2015, Mr. de Santiago was unanimously re-elected as President of the FCI by the FCI General Assembly in Milano, Italy.
---
Francesco Cochetti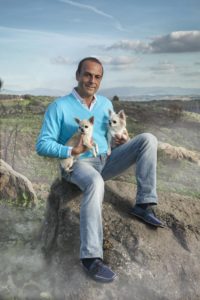 Nasce nel 1963 ed è Commercialista e Revisore Contabile. Nel 1984, viene riconosciuto dall'ENCI il suo affisso di allevamento DI SAN GIMIGNANO. Cresce con i Barboni, allevati dai suoi genitori, con l'affisso Della Perla Grigia, affisso che ha prodotto diversi Campioni Nazionali ed esteri.
Suo padre, Carlo, era giudice ed è stato colui il quale ha contribuito alla sua formazione di giudice, insieme alla sig.ra Tina Violi Gussoni, allora Presidente del Club Cani Compagnia e giudice per tutte le razze.
Giudice ENCI, sin dal 1992, e giudice all round dal 2013, ha giudicato in oltre 45 Paesi, inclusi anche Paesi al di fuori dell'Europa, Mondiali ed Europee e nei più importanti raduni delle razze da compagnia e dei terrier. Ha giudicato il raggruppamento dei cani da compagnia all'Europea della Romania nel 2013.
Francesco Cochetti è Giudice formatore per la tutte le razze da compagnia e parte dei terrier.
É autore di un libro "Il Chihuahua", tradotto in diverse lingue ed è stato relatore di diversi seminari sulle razze Chihuahua e Jack Russell Terrier, Maltese e Bolognese, tenutisi in molti Paesi Europei.
Attualmente, ricopre la carica di Presidente del Kennel Club Roma nonchè la carica di Consigliere del Club Bolognese e Maltese.
Nel passato, ha fatto anche parte del Direttivo del Club Cani Compagnia. Insieme alla moglie, Tuula Lehtinen-Cochetti, anche se con due affissi diversi, alleva e, sotto entrambi questi affissi, hanno prodotto più di 500 Campioni di diversi Paesi delMondo, inclusi Mondiali ed Europei ed Inglesi.
Gli attuali Campioni DI SAN GIMIGNANO hanno almeno tre delle nostre generazioni nei loro pedigree.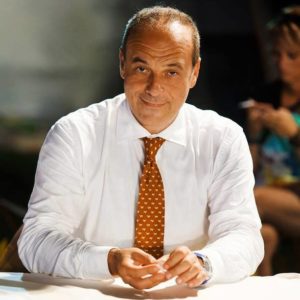 Born in year 1963 in Rome, Italy, in a "dog family", his father was a judge and bred together with mother Poodles with the prefix "Della Perla Grigia".
His affix "Di San Gimignano" was recognized by the Italian Kennel Club in the year 1984. San Gimignano is a beautiful medieval town in Tuscany. At that time he bred Poodles, the lines came from England, from Tiopepi Kennel. He began to breed and show Chihuahuas year 1996 after marrying a Chihuahua breeder Tuula Lehtinen-Cochetti (Misty Meadow's Chihuahuas). He has also bred in the past Dobermann and Boston Terrier.
They have won many Championship titles with their Chihuahuas and Poodles including World and European Winners. Together with his wife he bred more than 500 Champions.
He became a judge in year 1992 and in March 2013 he became an all rounder.
He is listed in Italian Kennel Club (ENCI) a specialist in the all toy breeds and most of the terriers.
He is also a teacher of these breeds to new judges. He is currently breeding Jack Russell Terriers in a small scale as well.
At the moment he is the President of the Rome Kennel Club and board member of the Italian Maltese and Bolognese Club and in the past he has been board member of Club Cani Compagnia (Italian Toydogs Club) and the president of the Chihuahua Club (under Club Cani Compagnia).
He has judged all over the world, in more than 50 different countries, including World and European Shows. He has judged BIS in the most prestigious shows around the world and he had the honor to judge the group nine final at the European Show 2012.
He has participated as a judge at the most important specialties for Toy and Terrier breeds and Italian breeds.
He is the writer of a Chihuahua's book which has been translated in different languages.
He has been often the lecturer for seminars organized also abroad, for Bolognese, Maltese, Chihuahua, Poodle and Jack Russell Terrier.
---
Roberto Vélez-Picó (Puerto Rico)
FCPR All Breed Judge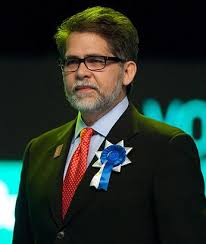 Già attivamente impegnato nel mondo cinofilo da oltre quarant'anni, Roberto Velez-Pico è giudice allround FCI dal 1985.
Ha rivestito numerose posizioni ufficiali in seno alla Federación Canófila de Puerto Rico ed è stato membro della commissione Esposizioni e Giudici della FCI. Nel 1999 e nel 2007, era delegato ufficiale FCI al WDSin Messico e alle sezioni Show per le Americhe e I Caraibi per il Perù nel 2002 e per il Costa Rica nel 2004. Inoltre, nel 2007, fu designato come osservatore per la FCI in occasione del WDS in Messico nel 2007, nella sezione America Latina e Caribe nel 2006 in Colombia e nel 2014 in Costa Rica.
Moltissime le designazioni come Giudice in tutto il mondo, inclusi I WDS in Perù, Argentina, Polonia, Messico, Portogallo, Porto Rico, Germania, Francia, Ungheria, Finlandia e Italia.
Ha inoltre giudicato nelle più importanti Esposizioni in Svezia, Finlandia, Danimarca, Australia, Irlanda, Brasile Bolivia, Canada, Russia, Spagna, Gibilterra, Francia,Slovacchi, USA, Cile, Venezuela, Guatemala, Argentina, Panama, Costarica, Colombia, Croazia, Slovenia, Islanda, Nuova Zelanda, Turchia, Cipro, Vietnam, Hong Kong Tailandia, Cina, Malesia, Filippine, Indonesia, Egitto, India, Moldavia e altre.
Prima di essere giudice e ricoprire ruoli ufficiali, Velez-Pico è stato un apprezzato allevatore ed espositore. Molto famoso e vincitore di svariati Campionati con I suoi Afgani, allevati con l'affisso "Radesa". Nel corso degli anni, tuttavia, ha anche allevato ed esposto con successo Briards, Whippets, Scottish Deerhounds e Lakeland Terriers.
Tutt'ora, ricopre il ruolo di Financial Manager di Optima, agenzia di stampa e pubbliche relazioni a Porto Rico, e, quotidianamente, tratta con clienti di alto profilo quali Digital Equipment Corporation, Ray Ban, Danosa, tra molti altri ben noti marchi.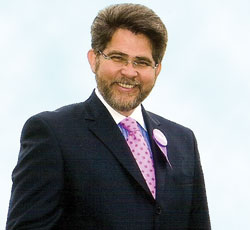 Roberto has been actively involved in world of dogs for over four decades, becoming an FCI all breed judge in 1985. He holds numerous official positions including Executive Director of the Federación Canófila de Puerto Rico, and member of the FCI Show and Judges Commission. He was the nominated FCI official delegate at the World Dog Show in Mexico in 1999 & 2007, and at the section shows for the Americas and El Caribe for Peru 2002 and Costa Rica 2004. Additionally he was appointed as FCI observer for the World Dog Show in Mexico 2007 and Las Americas and El Caribe section show 2006 in Colombia and 2014 in Costa Rica.
Extensive international judging assignments have taken him around the world, officiating in many countries including at FCI World Shows in Peru, Argentina, Poland, Mexico, Portugal, Puerto Rico, Germany, France, Hungary, Finland and Italy. He has enjoyed other notable assignments in Sweden, Finland, Denmark, Australia, Ireland, Brazil, Bolivia, Canada, Russia, Spain, Gibraltar, France, Slovakia, USA, Chile, Venezuela, Guatemala, Argentina, Panamá, Costa Rica, Colombia, Croatia, Slovenia, Iceland, New Zealand, Turkey, Cyprus, Vietnam, Hong Kong, Thailand, China, Malaysia, Philippines, Indonesia, Egypt, India and Moldova among others.
Prior to concentrating on his judging and official roles he was an accomplished breeder and exhibitor. Roberto gained Champion Status, and was most famously known, for the many Afghans he bred and exhibited under the kennel prefix, "RADESA". Over the years he has also bred and exhibited with great success Briards, Whippets, Scottish Deerhounds and Lakeland Terriers.
In his daily working role as the Chief Financial Officer of Imagen Optima, an advertising and public relations agency in Puerto Rico, Roberto is regularly dealing with high profile clients such as Digital Equipment Corporation, Ray Ban Sunglasses, Danosa, among many other well-known brands.
---
Anna Albrigo (ITA)
Selvaspina Kennel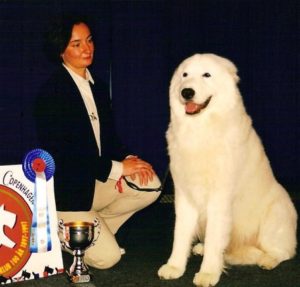 Fin dall'infanzia ero appassionata di cavalli e di cani. Dapprima la mia vita era dedicata ai cavalli e i miei cani, i pastori maremmano-abruzzesi, erano i guardiani della scuderia. Molto presto iniziai ad allevarli e cominciò così la mia vita di allevatore. Allevo pastori maremmano-abruzzesi dal 1979, alaskan malamute dal 1988 e pastori shetland dal 1990. Con l'affisso "di Selvaspina" ho prodotto più di 100 Campioni di bellezza, tra cui 17 Campioni Mondiali e 21 Europei, vincendo per dieci anni consecutivi il Trofeo Allevamento Enci per le razze da Pastore. Molti soggetti "di Selvaspina" si sono affermati sui più prestigiosi ring d'Europa e del mondo, numerosi i vincitori di Best in Show. Dal 2008 sono giudice Enci abilitata ai gruppi 1, 4 e 5 ed alcune razze del Gruppo 9 (Maltese, Bolognese, Barboni, Bichon à poil frisé, Bichon Havanais, Coton de Tuléar, Piccolo Cane Leone). Oltre che in Italia, ho giudicato in molti paesi tra cui la Gran Bretagna e in Australia, amo giudicare soprattutto le razze che ho allevato. Credo che un buon giudice nasca sempre da un buon allevatore. Sono stata Consigliere dell'Enci dal 2003 al 2013, rivesto ora la carica di presidente dello Shetland Club d'Italia.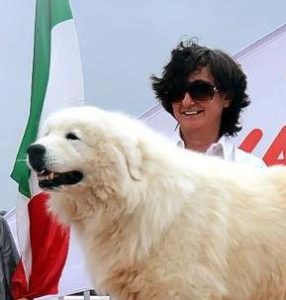 Since my childhood I was keen on horses and dogs. At first my life was devoted to horses, but when I was eighteen, my dog-breeder life began.
I have been breeding Maremma Sheepdogs and Alaskan Malamutes since 1979 and Shetland Sheepdogs since 1990.
Under my "Selvaspina" kennel name, I have bred more than 100 show Champions, including 17 World Champions and 21 European Champions as well as several all breed Best in Show winners, both in Maremmas and Shetland Sheepdogs.
I passed the exams for the Italian Kennel Club's Judge's scheme in 2008 for my first breed: Maremma Sheepdog.
At the moment I am qualified to judge at international level, according to the FCI Group system, all the group 1 , 4 and 5 and some breeds of Group 9 ( Poodle, Maltese, Bolognese, Bichon à poil frisé, Bichon Havanais, Coton de Tuléar and Lowchen).
My own specialist breeds are the Maremma Sheepdog, the Shetland Sheepdog and the Alaskan Malamute.
As well as in my native Italy, I have judged in several countries including Great Britain and Australia.
I have been member of the Board of ENCI (Italian Kennel Club) for ten years, currently I am president of the Shetland Sheepdog Club of Italy.
---
JORGE NALLEM
Titolare dell'allevamento"El Retorno".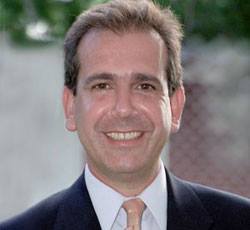 Jorge Nallem è nato nel mondo cinofilo allevando nel tempo Fox Terriers lisci e ruvidi, Standard Schnauzer, Whippet, Beagle, Boxer, Bassotti a polo lisci, Greyhound, Irish Setter e Cimarron Uruguayo.
In Esposizione in molti Paesi, ha conquistato oltre 200 BOB e numerosi Campionati Mondiali.
Nel suo tesoro, BIS nei Campionati del Sud America, BIS nel World Dog Show 1997, BOG 1° e 2° nel Working Group al World Dog Show del 1999, BOB al World Dog Show 2001, BIS al America's FCI show 2001, BISS al National Fox T. Wire Club of America al Montgomery County 2002, Award of Merit Westminster K.C. 2003, Runner up BIS SICALAM Show 2003, BOB e BOG 2nd al World Dog Show 2004.
E, inoltre, Best nel Terrier Group World Dog Show 2005. Numero 1 all breed in Brasile nel 2006, 4° all breed in  Brasile nel 2007, 2° all breed in  Argentina nel 2014.
É diventato giudice di Fox Terrier nel 1987 e all round FCI nel 1996.
Giudice specialista per le razze Old English Sheepdog, Boxer, Doberman, Schnauzers, Fox Terriers, Basset Hound, Irish Setters, Barboni, Shih-tzu e Afghan Hound.
Già membro della Commissione Standard della FCI dal 1999, attualmente ne è il Presidente, oltre a essere il Presidente  del Kennel Club Uruguaiano e Presidente del Comitato Giudici del KCU. Per diverse volte, è stato anche Presidente della Cimarron Uruguayo Society e Consigliere del KCU dal 1989
Nel  2003, 2004, 2006, 2009 si è occupato della formazione dei Giudici in Uruguay ed è stato relatore al  America´s and Caribbean Judges Congress.
Delegato di Esposizioni FCI per America Latina e Caraibi nel  1999, 2003, 2005, è stato pure Delegato FCI in occasione del WDS in Argentina 2005.
Ha giudicato in Australia, New Zeland, Canada, USA, Mexico, Spain, Sweden, Norway, Russia, Belgium, Finland, Germany, Switzerland, Estonia, Croatia, Slovenia, Hungary, Portugal, Luxembourg, South Africa, Thailand, Indonesia, Malaysia, Phillipines, India, China, Japan, Trinidad and Tobago, Puerto Rico, Ecuador, Costa Rica, Panamá, Venezuela, Colombia, Peru, Bolivia, Chile, Paraguay, Brazil, Argentina e Uruguay. 
É stato Giudice anche nel World Dog Shows in Portogallo, Brazil, Argentina, Mexico, Sweden, Hungary e Finland, oltre che nelle Esposizioni FCI dell'America Latina e Caraibi, Costa Rica, Colombia, Argentina, México, Ecuador e Guatemala, ma anche all'European Section Show in Finland, Switzerland e AKC Invitational Eukanuba World Challenger in USA.
In Australia, è stato al Royals di Perth, Adelaide, Hobart e Sydney.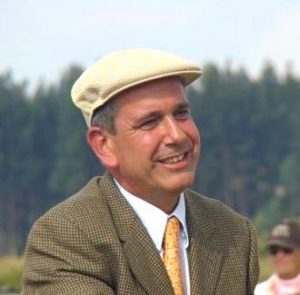 Owner of  "El Retorno" Kennels.
Breeder of Wire and Smooth Fox Terriers, Standard Schnauzer, Whippet, Beagle, Boxer, Short hair Dachshunds, Greyhound, Irish Setter and Cimarron Uruguayo.
He has achieved more than 200 all breed Best in Show with his dogs participating in many countries as well as many World Champion titles.
Some of the winnings are, BIS South American's championship, BIS at World Dog Show circuit 1997, Group 1st and 2nd in working group at World Dog Show circuit 1999, BOB at World Dog Show 2001, BIS at America's FCI show 2001, and BISS at National Fox T. Wire Club of America at Montgomery County 2002, Award of Merit Westminster K.C. 2003, Runner up BIS SICALAM Show 2003, BOB and 2nd in group World dog show 2004. Best in Terrier Group World Dog Show 2005. Number 1 all breed dog Brazil 2006, Number 4 all breed dog Brazil 2007, number 2 all breed dog Argentina 2014.
He became a Fox Terrier judge in 1987, and an All Breed FCI judge in 1996.
Specialist judge on Old English Sheepdog, Boxer, Doberman, Schnauzers, Fox Terriers, Basset Hound, Irish Setters, Poodles,
Shih-tzu and Afghan Hound.
Member of the FCI Standard Commission  (1999-2018) Current President.
President of the Kennel Club Uruguayo (1996-2000) (2004-2008) (2014-2016)
President of the judges committee of the KCU (2000-2004 2010-2012 2013-2014)
He has been President of the Cimarron Uruguayo Society, and councilor of the KCU several times since 1989.
Trainer of new judges in Uruguay and expounder at the America´s and Caribbean Judges Congress in 2003, 2004, 2006, 2009.
FCI Delegate for Americas and Caribean Show 1999, 2003, 2005 and for the World Dog Show 2005 (Argentina)
He has judged in Australia, New Zeland, Canada, USA, Mexico, Spain, Sweden, Norway, Russia, Belgium, Finland, Germany, Switzerland, Estonia, Croatia, Slovenia, Hungary, Portugal, Luxembourg, South Africa, Thailand, Indonesia, Malaysia, Phillipines, India, China, Japan, Trinidad and Tobago, Puerto Rico, Ecuador, Costa Rica, Panamá, Venezuela, Colombia, Peru, Bolivia, Chile, Paraguay, Brazil, Argentina, and Uruguay. 
He judged at the World Dog Shows at Portugal, Brazil, Argentina, Mexico, Sweden, Hungary and Finland, at Section FCI Shows of Americas and Caribe at Costa Rica, Colombia, Argentina, México, Ecuador and Guatemala;  and European Section Show of Finland, Switzerland at AKC Invitational Eukanuba World Challenger in USA.
In Australia at the Royals of Perth, Adelaide, Hobart and Sydney.
---
SEAN DELMAR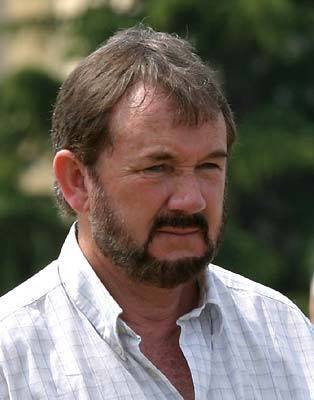 Sean Delmar, nato a Dublino, in Irlanda, dove vive con la moglie Cathy, lei pure Giudice, è il Presidente del Kennel Club Irlandese.
Allevan sotto affisso "Shillelagh", uno dei canili terrier di maggior successo in Irlanda, da 50 anni. I soggetti Shillelagh hanno vinto molti premi, il Top Dog in Irlanda due volte; miglior maschio e femmina in Irlanda / Gran Bretagna, e altri numerosi campioni sono nati in questo allevamento.
Per lo più, Sean Delmar e sua moglie allevano Kerry Blu e Fox Terrier, ma anche altre razze Terrier hanno spazio nel loro allevamento: Fox Terrier, Wheaten e Sealyham Terrier, nonché Shar Pei, Barbone, Cocker Spaniel e Bichon sono stati allevati con successo.
Durante i suoi 30 anni come membro del Consiglio dell'IKC, Irish Kennel Club, Sean Delmar è stato Chairman del General-purposes Committee, presidente del Comitato Giudici, vice presidente, e in molto altro.
Mr. Delmar è un Giudice internazionale FCI per tutte le razze e ha giudicato in tutto il mondo, diverse Esposizioni Mondiali, il Royal Adelaide in Australia, Crufts e molti altri show nazionali e Internazionale.
Egli ha giudicato BIS all'Europea, Kerry Blue Terrier al Crufts, e una selezione di 114 in occasione della Speciale razza di Mosca per Kerries. Da otto anni, Sean Delmar è Presidente e rappresentante pubblico del Kennel Club irlandese, dopo essere stato Presidente del Comitato giudice e presidente della Irish razze Society.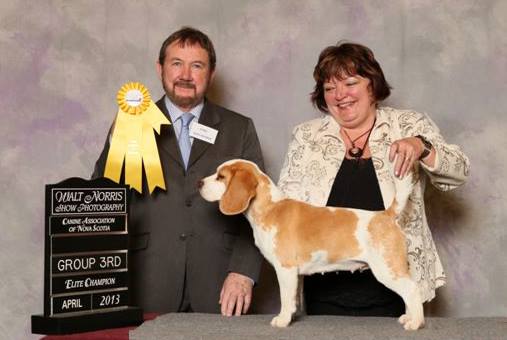 Sean Delmar, born in Dublin, Ireland, where he lives with his wife Cathy, who also acts as a
Judge, is president of the Irish Kennel Club.
They are breeding under the kennel name "Shillelagh", one of the most successful terrier
kennels in Ireland ever since 50 years. Shillelagh dogs have been winning many awards, the Top Dog in Ireland yet two times; best male and bitch in Ireland/Great Britain, and numerous champions came off this kennel.
Mostly, Sean Delmar and his wife breed Kerry Blue and Fox Terrier, but also other terrierbreeds can be found in their kennel, such like Fox Terrier, Wheaten and Sealyham Terrier as well as Shar Pei, Poodle, Cocker Spaniel and Bichon were exhibited successfully.
During his 30 years as an IKC council member, Mr. Delmar has served as chairman of the general-purposes committee, chairman of the judges committee, vice president, and in many other positions.
Mr. Delmar is an FCI all-breed international judge and has filled assignments around the world, including several World and Section shows, the Royal Adelaide in Australia, Crufts and many other national and regional winner shows.
He has judged BIS at the European Winners Show, Kerry Blue Terriers at Crufts, and an entry of 114 at Moscow's breed show for Kerries.
Since eight years, Sean Delmar is President and public representative of the Irish Kennel Club, he was Chairman of the Judge Committee and Chairman of the Irish Breeds Society.
---
CATHY DELMAR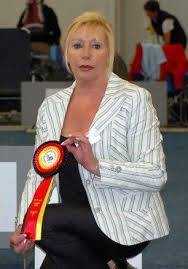 Membro del Comitato Giudici IKC, Irish Kennel Club, Giudice, ex Presidente della Commissione IKC, Segretario del Club Irlandese e di Dublino Irlanda Kerry Blue Terrier Club. Cathy ha giudicato molto in oltre 30 paesi, tra cui Esposizioni Internazionali , Esposizioni Mondiali ed Europee in più di 40 paesi.
Con il marito Sean, pure Giudice FCI, alleva con il prefisso 'Shillelagh'. Questo è uno degli allevamenti di Terrier di maggior successo in Irlanda da oltre 50 anni ed è attualmente l'allevamento top Terrier in Irlanda.
I soggetti di Cathy e suo marito Sean, hanno vinto molti riconoscimenti, tra cui il miglior soggetto assoluto in Irlanda in 2 occasioni.
I Demar hanno allevato e/o posseduto campioni riproduttori Top di Irlanda e Regno Unito, (Oltre 40 campioni). Le loro razze principali sono Kerry Blues e Smooth Fox Terrier, ma hanno posseduto ed esposto molte altre razze tra cui Wire Fox Terrier, Wheaten Terrier, Sealyham Terrier, Shar Pei, Barboni, Zwergschnauzer e Bichons.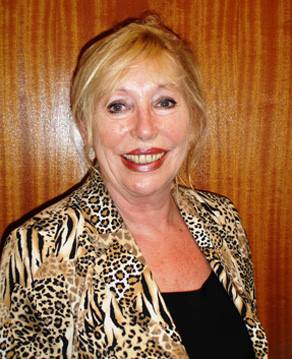 Member of Judges Committee IKC, ex Chair Judges Committee IKC, Secretary Irish Breeds Society, Secretary Dublin Irish Kerry Blue Terrier Club. Cathy has judged extensively in over 30 countries including the FCI European Winners Show.
Judged extensively including World Shows, European Winners Shows in over 40 countries. The Delmar family prefix is Shillelagh. One of the most successful Terrier kennels in Ireland for over 50 years and it is currently thetop Terrier breeding kennel in Ireland.
Sean & Cathy's dogs have won many honours, including top dog all breeds show dog in Ireland on 2 occasions. They have bred/owned the Top Sire Ireland & UK, Top Brood Bitch Ireland & UK. (Over 40 champions). Their main breeds are Kerry Blues and Smooth Fox Terriers but they have owned and exhibited many other breeds including Wire Fox Terriers, Wheaten Terriers, Sealyham Terriers, Shar Pei, Poodles, min schnauzer  and Bichons.
---
ADRIAN LANDARTE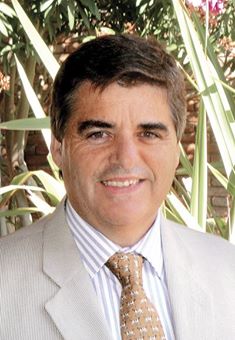 Esordisce in cinofilia nel 1982, come espositore di razze Levriero Afgano e Setter Irlandese, con l'affisso "Woodcutter's". Nel 1986, insieme con Jorge Nallem, ha fondato "El Retorno" proseguendo l'allevamento coi Fox Terrier a pelo duro e liscio, Bassotto standard a pelo liscio, Whippet e Greyhound. Sempre con Jorge Nallem, si sono anche dedicati, per molti anni, a Schnauzer, Beagle, Cimarron, Setter e Boxer.
I suoi soggetti hanno avuto successo sia a livello nazionale che internazionale, ottenendo più di 150 BIS di tutte le razze e diversi campionati del mondo. Fra i trionfi più importanti si evidenzia il BIS Nazionale Fox Terrier Club of America nel 2002, Premio di Merito 2003 Westminster Kennel Club, Best of Group Giovani nel mondo del Messico, migliore di razza a Campionati del Mondo in Portogallo,
Messico, Brasile e Argentina, riserva Group 7 World 1999, riserva Gruppo 3 WDS 2004, BOG terrier mondiale del 2005, BIS Las Americas e Caraibi , e BIS 93 Sicalam, Società Cinofila di Interscambio Latino-Americano e riserva BIS Sicalam del 2003.
Come giudice, ha esordito nel 1987 con i Setter Irlandesi ed è diventato Giudice All Rounder nel 1996.
Presidente del Kennel Club Uruguayano per i periodi 2000-2004 e 2010-2012, è stato Presidente e membro del Consiglio dei giudici di KCU in vari periodi. Membro del Comitato Esposizioni e del Comitato Giudici della FCI dal 2007, è stato presidente del Setter Club dell'Uruguay e della Breeders Society Maroons uruguaiana.
Ha giudicato in Argentina, Brasile, Cile, Bolivia, Colombia, Costa Rica, Ecuador, Guatemala, Paraguay, Perù, Porto Rico, Messico, Venezuela, Canada, Stati Uniti, Australia, Nuova Zelanda, Sud Africa, Danimarca, Spagna, Estonia, Slovenia, Finlandia, Olanda, Italia, Norvegia, Portogallo, Russia, Svezia, Singapore, Thailandia e Uruguay.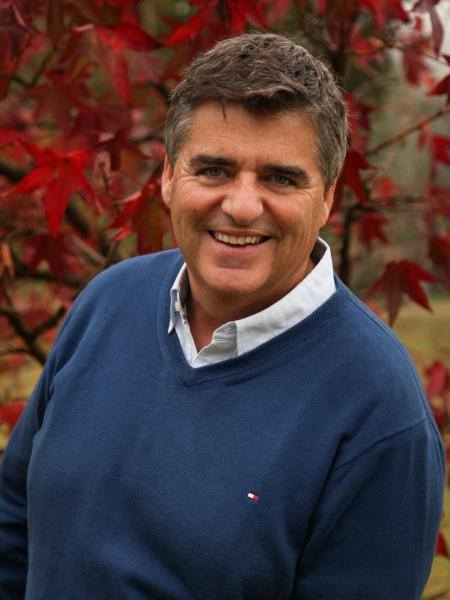 Adrian Landarte, of Montevideo, Uruguay, is owner of El Retorno kennels, and has bred Standard and Giant Schnauzers,
Irish Setters, Beagles, Boxers, Dachshunds, Wire and Smooth Fox Terriers, Afghan Hounds, Whippets, and Cimarrón
Uruguayos.
His dogs have won more than 150 Bests in Show and many of world champion titles in international competition.
Among his top wins are BIS, South American championship, 1993; BIS, World Dog Show circuit, 1997; Working Group
first and second, World Dog Show circuit, 1999; BOB, World Dog Show, 2001 and 2004; Group first, World Dog Show, 2005; BIS, Americas FCI show, 2001; BISS of American Wire Fox Terrier Club national at Montgomery County, 2002; and Award of Merit, Westminster, 2003. 
Mr. Landarte is an all-breed FCI judge. He has judged top shows on five continents, including the Adelaide Royal (2000), Perth Royal (1997 and 2003), Hobart Royal (2005), four Sicalam shows, the Americas and Caribbean Show (2003, 2005, and 2006), International Stockholm (2003), International Helsinki (2005), European FCI section show (2006, Finland), and the World Dog Show (2004 and 2005).
---
PAOLO DONDINA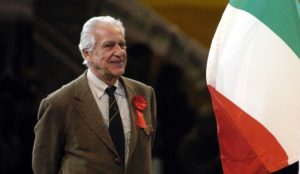 Breve curriculum di un giudice all round allevatore ed espositore per hobby da oltre cinquanta anni.
La mia vita, piena di esperienze e di incontri, è trascorsa veloce e, per certi aspetti fortunata, grazie alla mia passione per i cani di tutte le razze (ma anche per i meticci) fin dalla prima infanzia. Sono almeno settanta e più anni che un cane è vissuto al mio fianco, compagno fedele in famiglia, in vacanza o con me nel mio studio di avvocato a Milano, ora in Toscana.
Da giudice, cosiddetto "esperto", ho avuto la fortuna e l'onore di giudicare cani in molte Nazioni nel mondo. Dal Portogallo alla Nuova Zelanda, dall'Islanda al Canada, in Australia o negli Stati Uniti. Negli anni passati, ho trascorso le mie vacanze cinofile giudicando nel Regno Unito o in Scandinavia.
Quale giudice di molte esposizioni mondiali, ho potuto apprezzare il meglio della produzione cinofila di tutto il globo. Ho valutato e descritto qualità e difetti di molte decine di migliaia di cani di molte razze riconosciute. Le statistiche di cui anglosassoni, americani e australiani sono grandi cultori, mi dicono che avrei raggiunto dei record assoluti in Australia con sei inviti a giudicare la famosa Sidney Royal Agricoltural Dog Show; negli Stati Uniti, ove ho giudicato due volte il BIS a Montgomery e, nel 2011, il BIS al Madison Square Garden di New York alla Expo organizzata dal KC di Westminster, il più antico Club Cinofili del mondo!
Ma, il personale massimo traguardo conseguito nel coltivare il mio hobby si è avverato, sempre nel 2011, allorché ho avuto il grandissimo onore di giudicare il BIS al Crufts. Unico giudice al mondo, dicono sempre le statistiche, ad aver giudicato il BIS alle due più famose esposizioni canine nello stesso anno.
Da cinofilo ho pure ottenuto grandi soddisfazioni vincendo con un Beagle il Trofeo Caielli (oltre ad un secondo e terzo posto) negli anni in cui avevo limitato al massimo la mia partecipazione in Italia, quale giudice.
Ma, il ricordo più bello è la vittoria, in anni lontani, nel 1975, del BIS al Crufts di Brookswire Wendy of Layen detta "BEN" Fox Terrier femmina a pelo ruvido in comproprietà con il grande amico della mia vita Giuseppe Benelli, magistralmente preparata e presentata dal gallese DOC Albert Langley – Giudici Stanley Dangerfield (razza), Joseph Braddon (gruppo), Thelma Grey (BIS), giganti della cinofilia anglosassone, entrati nella leggenda.
Sono onorato di essere stato chiamato a giudicare a Roma e auguro a tutti grandi successi.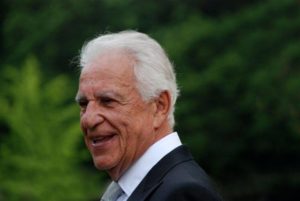 Short curriculum of an all rounder Italian judge, breeder and exhibitor for passion, for over 50 years. My life, full of experiences and meetings, went very fast and for some aspects I was lucky because since I was a child I had a passion for dogs, not only for pure breeds but also for crossbreds.
I have been with a dog close to my side for over 70 years, a trustable companion for my family. It has been with me on holiday, in my office in Milan and now in Toscany. As a judge, so-called "expert", I had the luck and the honour to judge dogs in many nations in the world. From Portugal to New Zealand, From Island to Canada, In Australia or in USA. In the past years, I spent my holidays judging in UK or in Scandinavia
As a judge of many World Dog Shows, I had the opportunity to appreciate the best dogs around the world. I valued and described faults and strenghts of many tens of thousands dogs of many different recognized breeds.
The statistics of which Anglo-Saxon, American and Australian are great cultivators, says that I achieved some records in Australia judging 6 times the famous Sidney royal: In US I have judged twice the BIS at Montgomery and in 2011 the BIS at New York Madison Square Garden, organized by Westminster KC, which is the oldest KC in the dog world!
But the finishing line I had in 2013, when I had the great pleasure to judge the BIS at Crufts. Statistics says that I'm the only judge in the world who has judged BIS at the most famous dog shows in the same year.
As a dog lover I won with a Beagle the ambitious "Cajelli Trophy" (as well second and third place) in the years where I had limited a lot my participation in Italy as a judge. But my best memory is the victory of BIS at Crufts, many years ago, in 1975, of my wire Fox Terrier female, di Brookswire Wendy of Layen "BEN, co-owned with my best friend Giuseppe Benelli, masterfully prepared and handled by the welsh DOC Albert Langley. Breed judge Stanley Dangerfield , group judge Joseph Braddon and BIS judge Thelma Grey. All of them have been very important names in the English dog scene. I'm honored to have been invited to judge at Rome INT shows and I wish to all of you the greatest successes.
---
PAOLA MICARA WATTEN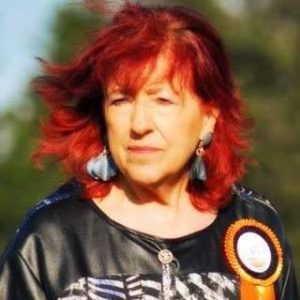 Paola Micara Watten di origini umbro-romane, ha una laurea in Lingue. Ha mosso i primi passi nella cinofilia in Scandinavia, dove ha ricoperto incarichi nel boxer club di Norvegia, nella redazione del giornale e nel comitato di allevamento.
Nel 1974, nascel'affisso "Watwald", che la seguirà attivamente fino ad oggi. E'stata per anni consigliere del BCI , per un periodo, vice-presidente dell'Atibox.
Durante quaranta anni, la sua attività di giudice l'ha portata in molte Nazioni e Continenti, proclamando campioni Atibox o nazionali di grande rilievo. Ha successivamente ampliato le razze che giudica a quelli dei Gruppi 2, 9 e 10. Soprattutto negli anni '80 e '90, ha avuto campioni di bellezza e lavoro, allevati e condotti personalmente.
La sua esperienza, derivata dall'approfondimento di ogni tipologia boxer, la conoscenza di svariate lingue, nonché i numerosi contatti, gli articoli e i convegni relativi al boxer, fanno di Paola Micara Watten un utile e importante punto di riferimento per questa razza.
---
LUISA SALINAS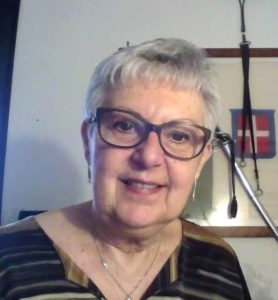 Nata a gennaio, Capricorno cucciuto e volitivo, Luisa Salinas è giudice ENCI/FCI dal dicembre 1995. Alleva bassotti a pelo lungo con l'affisso "del Quazzola", con risultati molto soddisfacenti.
Esordisce giudicando Irish terrier, che ha allevato. Concluso il gruppo 3, si è impegnata con bassotti e segugi, e poi i cani da ferma e i levrieri, ultime razze con cui si sta cimentando.
Ha giudicato, oltre che in Italia, in Francia, Polonia e Serbia.
Recentemente, è stata nominate Giudice Tutor per alcuna razze terrier e si dedica alla divulgazione della cinognostica anche grazie a un semplice testo di cui è autrice, "ABCinofilia", che usa nei suoi seminari.
Fa parte del direttivo del Gruppo Cinofilo Savonese e dei quadri dell'ENCI come Delegato per expo e prove. Con il Gruppo Cinofilo Savonese organizza esposizioni e raduni, prove ad alto livello per cani da ferma, segugi e cani da traccia: queste discipline, per cui è delegata Enci, le permettono di rendersi conto del lavoro delle razze che giudica e valutare meglio anche gli aspetti pratici.
Quotidianamente si occupa della Delegazione ENCI della sua provincia, dove ha sede il Gruppo Cinofilo Savonese ed è responsabile della segreteria del Consiglio Regionale ENCI Liguria. Occasionalmente, si presta per consulenze come Perito Cinotecnico per i privati e CTU per i Tribunali nelle cause assicurative in cui siano coinvolti cani.
Con il marito condivide la passione cinofila: anche lui è giudice di prove con segugi per lepre e cinghiale e, spesso, si accompagnano a vicenda.
Grande cinofila, tutto ciò che è lavoro del cane la interessa; per formazione, poi, è piu vicina ai cani da caccia che non a quelli da difesa e apprezza e ama il lavoro che svolgono le razze da caccia.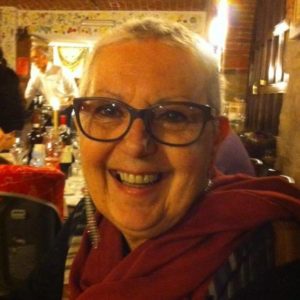 Born in January, Capricorn obstinate and volitive, Luisa Salinas is judge ENCI/FCI since December 1995. She breeds longhaired dachshunds with the affix "of Quazzola" and she got very satisfaying results .
She began judging Irish terrier, that she breeds. After group 3, she starts hound dogs and dachshunds, then the hunnting dogs and greyhounds, the last races in which she is venturing.
Mrs. Salinas judged in Italy as well as France, Poland and Serbia. Recently, she was appointed Tutor Judge for any terrier breeds and she is dedicating to the publishing about cinognostica with a simple text she wrote, "ABCinofilia", which she uses in her seminars.
Luisa is on the board of Gruppo Cinofilo Savonese and on the board of ENCI as Delegate for Expo and testing.
For Gruppo Cinofilo Savonese she organizes exhibitions and gatherings, high-level evidence for hounting dogs, hounds and track dogs: these disciplines allow it to realize the work of the races that she judges and allow to better judge also practical aspects.
Daily, she is working for the ENCI Delegation in her home province, Savona, and she is in charge for the Secretariat of the Regional Council ENCI Liguria. Occasionally, she lends herself to consulting as an expert to dog individuals fanciers and CTU for Courts in insurance cases in which dogs are involved.
With her husband, she shares the dog-loving passion: he also is Judge estimating hounds hunting hares and wild boars, and often they are accompanying each other.
Great dog-loving, she is interested in all the dog work ; for training, she is nearest to the hunting dogs than working dogs.
---
DONATO SCALFARI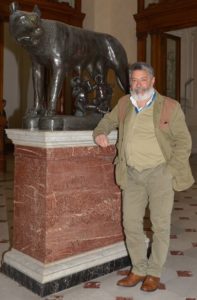 Donato Scalfari, oggi sessantenne, è nato in un piccolo paese della Calabria, Soveria Simeri, affacciato sul Golfo di Squillace, e ne va molto fiero; da quando aveva cinque anni vive a Roma.
Qui, nella città più bella del mondo, ha conseguito il diploma di maturità presso l'Istituto Tecnico Agrario "Giuseppe Garibaldi".
È sposato da trentadue anni e ha tre figli splendidi che condividono la sua passione per i cani. Aveva forse 3 o 4 anni quando il maestro del suo paese gli regala il suo primo cane, un pointer inglese di nome Dick. Da allora, in casa sua, la presenza di un cane, non importa se di razza o meticcio, è una costante.
Appassionato ai cani da caccia, in particolare quelli del Gruppo 7, la sua scelta cade su un Epagneul Breton che arriva in casa nel 1980; da allora, cani in casa non sono più mancati, anche se, talvolta, si sono trovati in compagnia di cani di altre razze da ferma. Attualmente oltre ai Breton, possiede anche dei bracchi italiani.
È stato tra i soci fondatori della Delegazione Lazio del CIEB, Club Italiano Epagneul Breton, di cui è stato anche Segretario, per circa dieci anni, fino al luglio del 2010.
Nel 2008, è stato nominato Consigliere del CIEB e riconfermato anche per il triennio successivo. Attualmente, è Fiduciario del CIEB per le province di Roma, Viterbo e Rieti e Delegato della SABI, Società Amatori Bracco Italiano, per le province di Latina e Frosinone.
Dal 24 ottobre 2010, è Giudice d'Esposizione ENCI/FCI per la razza Epagneul Breton e, nell'ottobre 2012, è stato chiamato a giudicare una Mostra Speciale e Epagneul Breton a Cacak (Serbia).
Oggi, è abilitato a giudicare molte delle razze del Gruppo 7.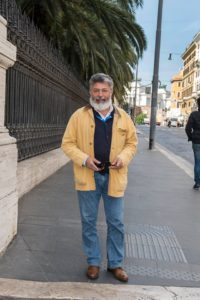 Donato Scalfari, now in his sixties, was born in a small town in Calabria, Soveria Simeri, overlooking the Gulf of Squillace, and he is very proud about this; since he was five years old, he is living in Rome. Here, in the most beautiful city in the world, he obtained his high school diploma at the Agricultural Technical Institute "Giuseppe Garibaldi".
He is married from thirty years and he has two beautiful sons and a daughter, who share his passion for dogs.
He was maybe 3 or 4 years old when the his home town teacher gave him his first dog, a pointer named Dick. Since then, in his house, the presence of a dog, no matter pedigree dog or mongrel dog, is a constant presence in his family.
Passionate to hunting dogs, especially those of Group 7, his choice falls on a Epagneul Breton who comes into the house in 1980; since then, the house dogs are no longer missing, although, sometimes, he found themselves with other hunting dogs. Currently, in addition to Breton, he also owns some Bracco Italiano.
He was among the founding members of the Delegation of CIEB Lazio, Italian Epagneul Breton Club, of which he was also Secretary, for about ten years, until July of 2010.
In 2008, he was appointed Director of CIEB and reconfirmed for the next three years.
Currently, it is the Trustee CIEB for the provinces of Rome, Viterbo and Rieti and Chief of SABI, Club Amatori Bracco Italiano, for the provinces of Latina and Frosinone.
From 24 October 2010, he is ENCI//FCI Judge for the Epagneul Breton, and, on October 2012, he called to judge a Special Show for the Epagneul Breton in Cacak (Serbia).
Today, Donato Scalfari is entitled to judge many of the Group 7 races .
---
Augusto Benedicto Santos III
Giudice all-round Internazionale per le Filippine
"Dinky" , come lo chiamano gli amici, è nato nel 1967 da una famiglia di "amanti degli animali". Dinky ha esposto cani da quando ha memoria. In giovane età, lui ed i suoi fratelli accompagnavano spesso accompagnano l loro padre a esposizioni canine. Insieme al padre e fratelli, nel corso degli anni, ha allevato pastori tedeschi, cane da ferma tedesco a pelo corto, Akita Inu e Bull Terrier prima di impegnarsi totalmente con i Labrador Retriever, dal 1988.
Il suo SUNSHADOW Labrador Retriever è uno dei punti di forza che hanno determinato il successo dei Labrador Retriever nelle Filippine, oggi. Possedeva miglior cane di PCCI per il 1996, il 5° migliore per il 1995 e, nel 1997, il 3 °; è proprietario e allevato più di 130 campioni, almeno il 70% dei quali da lui allevati. Egli possedeva anche il # 1 All-Breed "Campioni Riproduttore" nelle Filippine, che, a oggi, ha prodotto quarantasei Campioni, record che deve ancora essere eguagliato.
Insieme al padre, nei pastori tedeschi, hanno collezionato quattro Siegers Nazionale (VA1) e una Siegerin Nazionale (VA1).
Attualmente, si dedica all'allevamento del Welsh Corgi Pembroke.
E 'stato delegato delle Filippine all'Assemblea Generale Internazionale Cinofila nel 2005, 2007,2009, 2011, 2013 e 2015; FCI Asia e la sezione Conferenze del Pacifico nel 2005, 2007, 2009 &  2011, 2013 e il 2015.
Era l'osservatore FCI per la FCI in Asia e nella sezione Spettacoli Pacifico nel 2009 e 2011 ed è stato anche un membro della FCI TASK FORCE che si è formata a Bratislava nel 2009. E 'stato membro dei comitati FCI Mostra & Show giudici dal 2010.
Attualmente è il presidente della sezione FCI Asia-Pacifico (dal 2013) e membro del Comitato Generale FCI. Egli è anche il presidente delle Filippine Canine Club (PCCI), una posizione che ha ricoperto dal 2004.
Dinky iniziato a giudicare Labrador Retriever nel 1996 ed è diventato un all-rounder nel 2011. Ha giudicato in oltre 50 paesi e in tutti i 7 continenti: Asia, Europa, Nord America, Sud America, Medio Oriente, Australia, Nuova Zelanda e in Africa.
Egli ha giudicato alla prestigiosa Esposizione canina del Santa Barbara Kennel Club negli Stati Uniti e ha anche giudicato in molti Sezione e Esposizioni Mondiali.
Nel prossimo futuro, Dinky giudicherà presso la Esposizione Asia Pacific in Cina (2017), l'Europeo in Ucraina (2017) e la Mondiale a Mosca (2016); ancora in Germania (2017), Paesi Bassi (2018) e Cina (2019).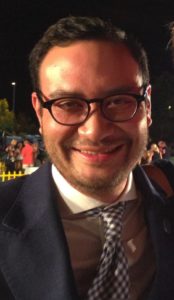 More familiarly known as "Dinky" amongst his peers, he was born in 1967 to a family of "Animal Lovers".
Dinky has been showing dogs for as long as he can remember. At an early age, he and his siblings would often accompany their Father to the dog shows. Together with his Father and siblings, through the years, he was involved with German Shepherd Dogs, German Shorthaired Pointers, Japanese Akita Inus, and Bull Terriers before personally getting engrossed with the Labrador Retriever in 1988.
Dinky's SUNSHADOW LABRADOR RETRIEVERS is one of the main forces behind the success of the Philippine Labrador Retriever today.
He owned PCCI's #1 DOG for 1996, #5 for 1995 and #3 for 1997and he has owned and bred more than 130 Champions – at least 70 of which are homebred.
He also owned the #1 All-Breed "Sire of Champions" in the Philippines who, as of this writing, has sired forty-six (46) Champions – a number yet to be surpassed.
Together with his father, they have owned German Shepherds that include four National Siegers (VA1) & one National Siegerin (VA1).
Presently, he is involved with Welsh Corgis (Pembroke).
He has been a Philippine delegate to the Federation Cynologique Internationale General
Assemblies in 2005, 2007, 2009, 2011, 2013 & 2015; FCI Asia and the Pacific Section Conferences in 2005, 2007, 2009 & 2011, 2013 & 2015.
He was the FCI observer for the FCI Asia and the Pacific Section Shows in 2009 & 2011 and he was also a member of the FCI TASK FORCE that was formed in Bratislava in 2009. He has been a member of the FCI Show & Show Judges Committees since 2010. Currently, he is the President of the FCI ASIA-PACIFIC SECTION (since 2013) and a member of the FCI GENERAL COMMITTEE. He is also the President of the Philippine Canine Club (PCCI), a position that he has held since 2004.
Dinky started judging Labrador Retrievers in 1996 and became an all-rounder in 2011. He has judged in over 50 countries and in all 7 continents – all over Asia, Europe, North America, South America, the Middle East, Australia, New Zealand and Africa.
He has judged at the prestigious Santa Barbara Kennel Club dog show in the United States and he has also judged at many Section and World Dog Shows.
Dinky is scheduled to judge at the Asia Pacific Section Shows in China (2017), the European Section Dog Show in Ukraine (2017) & the World Dog Shows in Moscow (2016), Ecuador (2017), Netherlands (2018) & China (2019).
---
RONY DOEDIJNS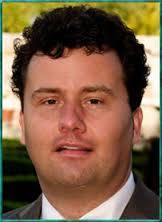 Mi interesso di cinofilia da ormai molti anni. Le mie razze sono lo Spitz finlandese e i Terrier tibetani. A 15 anni, ho ricevuto dai miei genitori il mio primo cane di razza, un cucciolo di Spitz Finlandese, allevato in Olanda. Con lui, ho a esporre e dico sempre che il mio primo Spitz finlandese è stato l'artefice della mia grande passione per il mondo canino.
Nel corso degli anni ho importato diversi esemplari di questa razza dal paese di origine, la Finlandia e così ho iniziato l'allevamento. Ho posseduto e allevato diversi campioni olandesi e internazionali, Campioni FCI e Campioni del Mondo.
Dal maggio 2007, sono giudice allround del Kennel Club , allora il terzo del mio Paese, come terzo tuttofare nei Paesi Bassi,e questo mi ha permesso di giudicare tutte le razze in Esposizione. Sono primo giudice olandese che ha completato gli esami di razza in tutti i 10 gruppi della FCI. Ho giudicato Best In Show e tutti i gruppi FCI a livello internazionale nei Paesi Bassi e all'estero. Nel 2008, ho giudicato il BIS al Cane dell'anno mostrano Dog of the Year nei Paesi Bassi.
Ho giudicato nella maggior parte dei Paesi europei ed extraeuropei, dal Regno Unito al Canada, Scandinavia, Asia, Australia, Nuova Zelanda, Sud America, Africa, Russia e Stati Uniti d'America. Da oltre 30 anni, sono membro del Club di razza degli Spitz Scandinavi nei Paesi Bassi e sono membro del British Kennel Club.
Per molti anni sono uno dei commentatori al Internazionale di Amsterdam Winner Show. Ho fatto il commento al europea Show 2011. Nel 2009, ho avuto l'onore di giudicare Best in Show al Winner Show di Amsterdam, una delle più importanti esposizioni cinofile europee.
Nella vita privata, sono Direttore Generale per il Kennel Club olandese e membro del Comitato organizzatore del World Dog Show del 2018 nei Paesi Bassi; inoltre mi occupo dell'organizzazione del TOP DOG.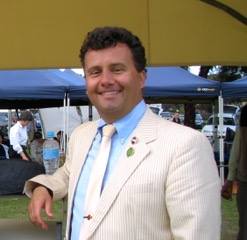 I am involved in the Dog World now for many year. My own breed is Finnish Spitz and Tibetan Terriers. When I was 15 years old I received from my parents my first pedigree dog. This was a Finnish Spitz male puppy bred in Holland. I started showing him and I always say that my first Finnish Spitz was responsible for getting me so deep in the Dog World.
During the years I imported several Finnish Spitz from the country of origin Finland. I started breeding Finnish Spitz. I owned or bred several Dutch and international champions, FCI European Champions and FCI World Champions in Finnish Spitz.
Since may 2007 I was inaugurated by the Dutch Kennel Club as the third all-rounder in the Netherlands, allowed to judge all breeds at championship show level. I am first Dutch judge who completed breed exams in all the 10 FCI groups. I have judged Best In Show and all FCI groups at international level in the Netherlands and abroad. In 2008 I judge BIS at the Dog of the Year show in the Netherlands.
I have judged in most of the European Countries, UK, Canada, Scandinavia, Asia, Australia, New Zeeland, South America, Africa, Russia and USA. For more than 30 years I am a member of SCANDIA the breed club for Scandinavian Spitz breeds in the Netherlands. I'm a member of the British Kennel Club.
For many years I'm one of the commentators at the International Amsterdam Winner Show. I did the commentary at the European Show 2011.
In 2009 they gave me the honor to judge Best in Show at the Amsterdam Winner show. One of the biggest Dog shows in the Europe.
For my profession I'm Managing Director for the Dutch Kennel Club. Team member of the comity that will run the World Dog Show in 2018 in the Netherlands. For the Dutch Kennel Club, I'm chairman of the Dog of the year Show in the Netherlands, the most important TOP DOG event in the country!
I'm board member (Winner team) of the Amsterdam Winner Show. The biggest and oldest Dog Show in the Netherlands. For many years I was board member of the judge's society in the Netherlands.
---
KARI JARVINEN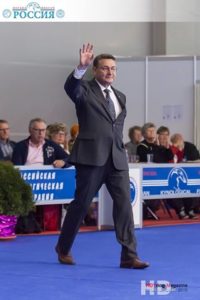 Kari Järvinen ha ottenuto il suo primo cane, all'età di otto anni nel 1957; ha iniziato l'allevamento con un Beagle e, con la sua defunta moglie Raija, hanno allevato scozzese e West Highland terriers con grande successo.
La sua razza è, tuttavia, il boxer. Si è appassionato a questa razza esponendo insieme a Gitta Ringwalls. Il più noto dei suoi boxer era il figlio di Sam of Wedge Hollow, nei primi anni settanta. Per ottenere Sam dall'allevatore, egli ha dovuto vendere la sua piccola macchina; ma, dopo aver venduto Sam in Svezia, Kari ha potuto permettersi di comprare una macchina più grande!
Giudicando in Inghilterra, negli anni Settanta, ha assistito a gare di agility e le ha introdotto in Finlandia; a metà degli anni ottanta, con il patrocinio del suo datore di lavoro, è stato in grado di organizzare il primo corso di formazione per i giudici e ha invitato un allenatore dall'Inghilterra. Ha iniziato anche attività di Junior handling in Finlandia, nel 1973.
Kari ha esordito come giudice nel 1972 ed è diventato all rounder nel 1991, primo giudice finlandese: in Finlandia, ci vuole molto tempo per poter giudicare tutte le razze.
Ha giudicato con gran piacere in 80 paesi di tutto il mondo. Viaggiando, ha sempre tenuto gli occhi aperti, alla ricerca di nuove attività cinofile, oltre che di buoni esemplari per se stesso o gli amici allevatori.
Kari ama giudicare e ha perfezionato le idee su come organizzare buone mostre canine, migliori di quelle prima. La sfida quella per recuperare il gap rispetto alla Svezia, dove, in precedenza, gli show erano insuperabili.
Grazie a questa ricerca, Kari, con la sua brillante squadra, organizza l'internazionale dell Kennel Club Finlandese da più di 30 anni, come presidente del comitato Mostra. Kari ha detto che il momento culminante e magnifico della sua vita di giudice è stato nel 1998, per il WDS a Helsinki. Kari è stato giudice del BIS, assegnato al Papillion. Nel 1995, Kari è stato eletto nel Consiglio di Amministrazione della FCI e ha mantenuto la carica per 19 anni; ha, inoltre, rappresentato la Finlandia nel Consiglio del Nordic Kennel Club, più di chiunque altro, due volte come Presidente, e ha dato un notevole aiuto per assistere il Estone Kennel Club per dare un nuovo inizio in 1990.
Membro del Kennel Club Finlandese dal 1999, Kari è stato nel Consiglio di Amministrazione in diversi periodi dal 1970, più di chiunque altro, e, in questi anni, 10 come vice presidente e tre anni come Presidente del Consiglio. É membro onorario del Kennel Club finlandese dal 2010.
Durante i più di 50 anni di presenza di Kari nella cinofilia finlandese, il numero dei cani registrati si è quadruplicato e ci sono 10 volte più Soci. Ciò significa che tre finlandesi su cento sono membri finlandese Kennel Club.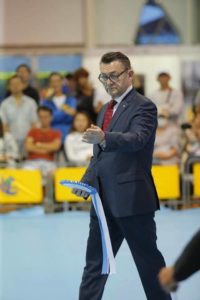 Kari Järvinen got his first dog at the age of eight in 1957; he started breeding with a beagle and, with his late wife Raija, they bred Scottish and West Highland terriers with great success.
His own breed is, however, boxer. He got the enthusiasm for boxers when he was handling Gitta Ringwalls boxer in shows. Most memorable and most famous of his boxers was Wedge Hollow's Sam's Son, in early seventies. To get Sam from the breeder he had to sell his little car. After selling Sam to Sweden Kari could afford to buy a bigger car.
Judging in England, in the seventies, he saw Agility competitions and introduced it in Finland; in the mid-eighties, with the sponsorship of his employer, he was able to arrange the first training
course for judges and invited a coach from England. He started also Junior Handling activities in Finland. This was in 1973.
Kari started his own judging career in 1972, became all-rounder in 1991 as a first Finnish judge: in Finland, it takes a long time to get rights to judge all breeds.
He has judged in 80 countries all over the world and he has enjoyed it enormously. When travelling he has always kept his eyes open for new concepts and looked for good dogs for himself or breeder friends.
Kari loves to judge dogs and doing so in different countries he has adopted ideas how to arrange good dog shows, better than those before. It has always been a challenge to catch up with the quality of Stockholm, where annual winner shows are the utmost top class.
All this gathered information has been useful when Kari with his brilliant teams has been organising Finnish Kennel Clubs' international dog shows over 30 years as a Chairman of the Show committee. Kari has said that the highlight and the most magnificent moment in his judges life was 1998 in the Helsinki FCI World Dog show. Kari was BIS judge and found the most gorgeous/beautiful Papillion for the winner of that memorable show.
Kari revived FCI's Judges and show committee in the early nineties; he was elected into the board of directors of FCI in 1995 and has kept the seat for 19 years. He has represented Finland on the board of Nordic Kennel Union longer than anybody else, twice as a chairman, and he gave considerable help to assist the Estonian Kennel Club to make a new start in 1990ies.
He has been a Member of The Kennel Club since 1999and he has honorary golden decorations from the FCI, from all the Northern countries and Estonia.In the Finnish Kennel Club, Kari has been serving on the Board of Directors in several periods since 1970ies, longer than anyone else, and, out of these, 10 years as a vice president and three years as a Chairman of the Council. He has been honorary member of the Finnish Kennel Club since 2010.
In 2007, Kari negotiated with the Russian Kennel club a unique agreement, where Russian red Laikas (Karelian-Finnish Laika) and Finnish national breed Finnish Spitz were united into one breed and recognised as Finnish Spitz.
This is the first time in history that dogs which lived on opposite sides of a man-made border, but which had common origins, have been acknowledged as one and the same breed. Kari's dog career stretches back over 50 years.
During this period, in Finland, the number of registered dogs have quadrupled and we have 10 times more members. This means that three Finns out of hundred are members of Finnish Kennel Club.
---
CRISTIAN STEFANESCU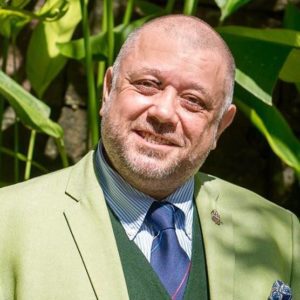 • Giudice riconosciuto dal Romanian Kennel Club dal 1992
• Giudice All-rounder dal 2005
• Ha giudicato nei seguenti paesi: Argentina, Australia, Belgio, Brasile, Bulgaria, Cile, Cipro,
Colombia, Croazia, Repubblica Ceca, Danimarca, Estonia, Finlandia, Francia, Georgia, Germania,
Grecia, Ungheria, India, Indonesia, Irlanda, Israele, Italia, Giappone, Lettonia, Lituania,
Lussemburgo, Malta, Moldavia, Monaco, Paesi Bassi, Norvegia, Perù, Filippine, Polonia,
Portogallo, Puerto Rico, Romania, Russia, Serbia, Slovacchia, Slovenia, Corea del Sud, Spagna,
Svezia, Svizzera, Thailandia, Ucraina, Stati Uniti d'America
• Eventi importanti: Royal Championship of Melbourne-Australia, Autumn Festival of Adelaide-
Australia, Australasian Top Ten, Central Eastern European Cup, Eurasia-Moscow, FCI European
Dog Show Helsinki, FCI World Dog Show Poznan, FCI European Dog Show Zagreb, Championnat
de France Lyon, FCI European Dog Show Budapest, Bundessieger Dortmund, Europasieger
Dortmund, FCI European Dog Show Ireland, FCI World Dog Show Bratislava, Eurodog show
Kortrijk, Finnish Championship & Nordic Winner Helsinki, Baltic Winner Riga, FCI World Dog Show
Denmark, FCI World Dog Show Paris, FCI Asian Section Championship Seoul, FCI European Dog
Show Netherlands, Brussels Winner, FCI-AKC Eukanuba World Challenge Orlando, FCI World
Dog Show Budapest, FCI European Dog Show Geneva, European Dog Show Brno.
• Raduni di razza: Dogo Canario-Warsaw,Poland, Cane Corso-Genova Italy, Dogue de Bordeaux-
Speciale-Amiens, Collie Rough – Germany, Toy dogs, Gun Dogs, Championship of Belgian Royal
Club of Sighthounds, Toy Dogs – Israel
• Presidente del Romanian Kennel Club dal 2005
• Presidente onorario del Romanian Club of Toy Dogs
• Fondatore e presidente di The Metropolitan Bucharest Kennel Club
• Presidente del Comitato Organizzatore del FCI European Dog Show Bucharest-2012
• Presidente del Comitato Organizzatore del International Dog Shows Euro Black Sea Cup
• Membro della Commissione Giudici FCI
• Membro della American Dog Show Judges Association
• Membro della National Geographic Society & Lomographic International Society
• Collaborazione con diverse riviste di cinofilia, seminari e conferenze sull'allevamento del cane, la
conformazione, le razze e le normative
• Medaglia d'oro del Romanian Kennel Club
• Medaglia d'oro dell'Hungarian Kennel Club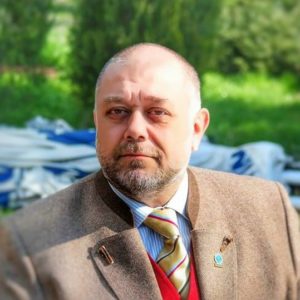 All-round judge, President of the Romanian Kennel Club.
Owner and exhibitor of the following breeds: English Cocker Spaniel (1988 – 2001), American
Staffordshire Terrier (2001 – )
He has judged at many prestigious shows around the globe in countries like: Australia (Royal
Championship of Melbourne, Autumn Festival of Adelaide), Belgium, Bulgaria, Cyprus, Finland,
Germany, Greece, Hungary (Club Show of the Hungarian Toy Dogs Club), Israel, Italy, Latonia,
Moldavia, Monaco, Norway, Poland (World Dog Show Poznan), Portugal, Romania, Russia
(Eurasia-Moscow), Serbia & Montenegro, Slovakia, Slovenia, Spain, Sweden, Switzerland,
Ukraine. Fluent in English & French.
---
PIETRO BOTTAGISIO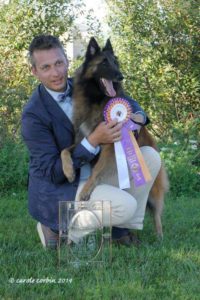 Pietro Bottagisio ha 48 anni e vive con la sua famiglia e i suoi cani in un'incantevole villaggio nella campagna lodigiana. Lavora come funzionario in uno dei più importanti gruppi bancari italiani.
I cani sono da sempre la sua grande passione! Li ama tutti, profondamente, ma in particolar modo ama la sua razza: il cane da Pastore Belga.
Il Pastore Belga è una razza davvero molto speciale, anche oggi, dopo venticinque anni di vita insieme, riesce a sorprenderlo ed a regalargli grandi emozioni.
Si considera una persona curiosa: gli piace dedicare il tempo libero allo studio, alla ricerca e all'approfondimento di tutto ciò che attiene al mondo del Pastore Belga – storia, origini, linee
genetiche, etc. Dedica, tuttavia, lo stesso rispetto e passione anche per le altre razze che
giudica.
Giudicare correttamente un cane, secondo lui, significa cercare di entrare in sintonia con il cane stesso, rispettandone l'indole, la personalità, la storia. E' il Giudice a doversi mettere adisposizione del cane, mai il contrario.
Alleva con passione Pastori Belgi sotto il prefisso LUAVJAN'S.
Il suo obiettivo, da allevatore, è quello di produrre soggetti non soltanto perfettamente aderenti allo standard, altresì sani e con caratteri sereni e socievoli, ponendo molta attenzione alla salvaguardia e al mantenimento del naturale istinto al lavoro su gregge. Sono cani da pastore, mai dimenticarlo!
Ha avuto il privilegio di giudicare il Pastore Belga nelle più importanti esposizioni a livello mondiale, Nazionali di Allevamento, raduni di razza, Speciali ed Internazionali.
Ad oggi, ha giudicato nei seguenti paesi: Australia, Belgio, Francia, Spagna, Danimarca
Finlandia, Norvegia, Svezia, Repubblica Ceca, Slovacchia, Svizzera, Portogallo e Stati Uniti.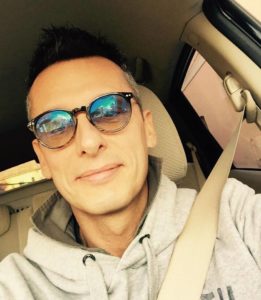 Pietro Bottagisio is 48 years old and lives with his family and his dogs in a charming village in Lodi's countryside. He works as manager in one of the most important Italian banking groups.
Dogs have always been his passion! He loves them all deeply, but especially loves his breed: Belgian Shepherd dog.
The Belgian Shepherd is a very special breed, even today, after living together twenty-five years, they don't stop surprise him and give him great emotions.
He considered himself a curious person who likes to spend free time to studying, researching and deepening everything related to Belgian Shepherd's world, like history, origins, genetic lines, etc. He dedicate, however, the same respect and passion for the other races who he judges.
Judge correctly a dog, according to him, is to be in agreement with the every dog, respecting his character, his personality, his history. And is the judge who should be in the right mood with the dog, never the other way.
Bottagisio breeds with passion Belgians Shepherds under LUAVJAN'S prefix. His goal, breeding, is to produce individuals not only perfectly adhering to the standard, but also healthy and with serene and sociable character, paying attention to the protection and stewardship of the natural instinct to the work of the flock. They are herding dogs, never forget!
He has had the privilege of judging the Belgian Shepherd in the most important worldwide exhibitions, National Breeding, race meetings, Special and International.
Till today, he has judged in the following countries: Australia, Belgium, France, Spain, Denmark, Finland, Norway, Sweden, Czech Republic, Slovakia, Switzerland, Portugal and the United States.
---
SANDRA PISCEDDA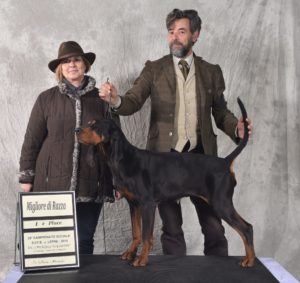 Sandra Piscedda nasce, nel 1953, in uno splendido paese di montagna e la sua vita con i cani inizia già dalla prima infanzia. Riceve in dono il suo primo cane a 6 anni: una femmina di Boxer, razza che era la grande passione di suo padre. Più tardi, la famiglia si trasferisce a Napoli, dove Sandra ha studiato e vive.
Nel 1979, consegue la laurea in Architettura e poco dopo si trasferisce nel Regno Unito dove avviene l'incontro che segnerà la sua vita: una splendida femmina di Rhodesian Ridgeback la fa innamorare di questa razza.
Nel 1985, compra il suo primo Rhodesian Ridgeback, e subito dopo, nel 1986, partecipa alla sua prima esposizione canina.
La mia prima cucciolata arriva nel 1992 e, nel 1995, ottiene il suo affisso ufficiale FCI "Murenga", in comproprietà con il marito.
Nel corso degli anni, Sandra ha sviluppato e consolidato un forte interesse per la razza Rhodesian Ridgeback e per la sua storia. Dal 1990, e per un certo periodo di tempo, ha pubblicato per una rivista registrata dedicata alla razza Rhodesian Ridgeback e, finalmente, nel 1997, ha intrapreso un viaggio di studio in Zimbabwe (ex Rhodesia) sulle tracce degli uomini e dei luoghi dove la questa razza si è sviluppata.
Fin dalla sua fondazione e a tutt'oggi, è membro del Rhodesian Ridgeback Club d'Italia, RRCI, di cui il marito è socio fondatore e, per alcuni anni, Sandra Piscedda ne è stata Presidente.
Oggi, Sandra Pisceddda è il Consigliere di Collegamento ENCI per il Club ed è anche Consigliere del Gruppo Cinofilo Partenopeo.
All'inizio del 2000, sostenuta dal marito, ha intrapreso il percorso per diventare giudice
e attualmente giudica tutte le razze dei Gruppi 4, 6 e 10 e alcune del Gruppo 9 (Bouledogue
francese, Maltese, Bolognese, Boston Terrier).
Ha giudicato in Italia e all'estero, anche in numerosi raduni nazionali della razza Rhodesian
Ridgeback.
Nella vesta di Giudice Formatore, ha partecipato con entusiasmo ad attività di formazione
cinofile per le scuole ed altre organizzazioni.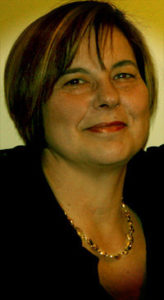 Sandra Piscedda was born on 1953 in a nice mountain village and her life with dogs started in early childhood.
At the age of 6 years, she had her first dog, a lovely Boxer female, boxer was her father's favourite breed. Then they moved to Naples where Sandra carried out her studies and she's still living now.
In 1979, she achieved her degree in Architecture and then she moved to England where she met a lovely Rhodesian Ridgeback female, that made she falling in love with this breed.
Later, in 1985, Sandra bought her first Rhodesian Ridgeback male and, in 1986, she entered the first dog show.
In 1988, she bought a Rhodesian Ridgeback female, finally her first litter was born. In 1995, she obtained, together with her husband, the FCI kennel name "Murenga". Over the years, Sandra has developed a strong interest in Ridgeback breed and its history. Since 1990 and for some years, she published some analysis on an Italian magazine devoted to the Rhodesian Ridgeback breed and, in 1997, at last, she went on a journey to Zimbabwe (ex Rhodesia) along the footprints and the places of the peoples who had developed the breed.
Since its foundation, she's a member of the Rhodesian Ridgeback Club of Italy, of whom she was the President for some years. Today, she's the National Kennel Club representative within the Club Board. She's also on the board of her local Kennel Club.
On 2000, supported by her husband, Sandra started her studies to become a dog Judge and now she is Judge for the FCI Group 4, 6 and 10, and she started Group 9 (French Bouledogue, Boston Terrier, Maltese, Bolognese). Till today, she has judged in Italy and in foreign Countries and also on many Rhodesian Ridgeback Specialties and Club show.
---
MASSIMO INZOLI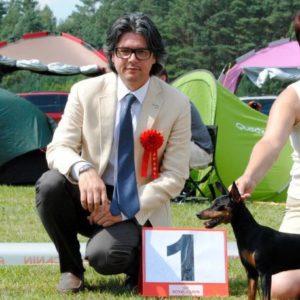 Massimo Inzoli alleva Dogo Argentino con l'affisso "di Angelo o Demonio" dal 1992, ma la sua passione per i cani è cominciata alla fine degli anni Settanta, quando era ancora molto giovane. In quegli anni, la sua famiglia ha prodotto alcune cucciolate di Mastino Napoletano e il piccolo Massimo è cresciuto insieme ad alcuni di loro. Più tardi  l'allevamento si è allagato ad altre razze come Alano, Rottweiler e… Yorkshire Terrier.
Ha allevato diversi Campioni Italiani e stranieri: un Dogo del suo allevamento ha vinto la classifica ufficiale della Fédéracion Canofila Argentina nel 2007, come più pregiato Dogo Argentino dell'anno in Argentina.
É giudice specialista per il Gruppo 2 ° (tutte le razze), Gruppo 3 ° (Terrier tipo Bull), Gruppo 4 ° (tutte le razze), Gruppo 5 ° (tutte le razze), Gruppo 10 (tutti razze) e Best In Show.
Ha giudicato in tutta Italia, così come in Argentina, Austria, Belgio, Bielorussia, Bosnia, Brasile, Bulgaria, Canada, Danimarca, Estonia, Finlandia, Olanda, Ungheria, Irlanda, Israele, Lettonia, Lituania, Lussemburgo, Macedonia, Montenegro , Polonia, Portogallo, Repubblica Ceca, Romania, Russia, Slovenia, Slovacchia, Serbia, Svezia, Spagna, San Marino, Svizzera, Ucraina e Stati Uniti. Al World Dog Show 2012, a Salisburgo (Austria), ha giudicato il Cane Corso e, nel 2015, anche al WDS 2015 in Italia.
Ha organizzato, ed è stato uno dei relatori, del corso di aggiornamento dei primi giudici per la razza Dogo Argentino, organizzato da ENCI nel 2005; ha, inoltre, tenuto seminari riguardanti il Dogo Argentino in Argentina, Spagna, Portogallo, Finlandia e Ungheria e, per il Cane Corso, in Italia, Spagna, Portogallo, Macedonia, Olanda, Brasile, Bulgaria e Stati Uniti.
Attualmente, è Giudice formatore ENCI di nuovi giudici in Italia per Cane Corso e Dogo Argentino e, dal gennaio 2012, è anche giudice per CAE-1 certificazione (test per l'obbedienza reattività e temperamento stabile dei cani buon cittadino e proprietari).
Oggi, è pure il vice presidente del Gruppo Cinofilo di Caltanissetta, Delegazione ENCI, ed è il fondatore del Dogo Argentino Club Italia (DACI), oltre a essere stato vice presidente di tale organizzazione.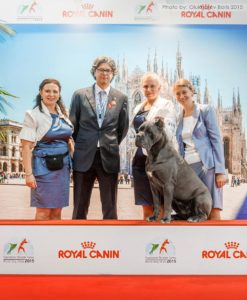 I am breeder of Dogo Argentino with the affix " de Angel o Demonio" since 1992, even if my life with dogs started in the late seventies when I was very young. In these years my family made few litters of Neapolitan mastiff and I have grown in the legs of few of them. Later we owned other breeds as Grand Dane , Rottweiler and Yorkshire terrier.
I have bred several Champions of Italy and abroad. One male from my breeding has won the official Ranking of FCA in 2007, as most prized Dogo Argentino of the year in Argentina.
I am Molossers specialist judge and I am approved to judge: Group 2° (all breeds), Group 3° (bull-type terriers), Group 4° (all breeds), Group 5° (all breeds), Group 10 (all breeds) and Best in Show.
I have judged all over Italy, as well as in Argentina, Austria, Belgium, Belorussia, Bosnia, Brazil, Bulgaria, Canada, Denmark, Estonia, Finland, Holland, Hungary, Ireland, Israel, Latvia, Lithuania, Luxembourg, Macedonia, Montenegro, Poland, Portugal, Czech Republic, Romania, Russia, Slovenia, Slovakia, Serbia, Sweden, Spain, San Marino, Switzerland, Ukraine and the United States. I judged Italian Cane Corso at the World Dog Show in 2012 in Salzburg (Austria) and in 2015 at the WDS in Italy.
I organized, and was one of the speakers, at the first judges' refresher course about Dogo Argentino organized by ENCI in 2005, furthermore I have given lectures regarding the Dogo Argentino in Argentina, Spain, Portugal, Finland and Hungary and regarding Cane Corso in Italy, Spain, Portugal, Macedonia, Holland, Brazil, Bulgaria and the USA.
I am "ENCI mentor judge" for new judges in Italy for Cane Corso and Dogo Argentino and, effective January 2012, I am the judge for CAE-1 certification (test for obedience responsiveness and stable temperament of Good Citizen dogs and owners).
I am the vice president of the Cynological Group Delegation ENCI of Caltanissetta, and I am the founder of the Dogo Argentino Club Italia (DACI), and past vice president of that organization.